Thanks for stopping by...!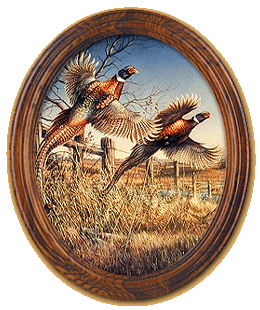 We welcome you to the home page of Hunt's Family Preserve.

For 13 years, sportsmen have enjoyed the thrill and challenge of Hunting Pheasant and Chukar at Hunt's Family Preserve.
We would like to invite you to also experience the excitement and challenge in NJ's Favorite Pheasant and Chukar Sport Destination on our private game preserve.
From novice to pro, we guarantee an unforgettable experience.
We have Daily, Half Day and Full Day Hunts available to fit your needs. Our 190 acre preserve is the PERFECT place to host your next hunt with a large group. We also provide Gift Certificates for all occasions.
---

HUNT FAMILY PRESERVE 11TH ANNUAL BENEFIT FOR Curt Coleman
November 7th & 8th, 2020
This year we have selected Curt Coleman. Curt has spent the past year in severe pain, unable to walk and sometimes stand, as well as work. While he has been to several doctors, he still remains undiagnosed. Curt is now facing back surgery to relieve some of the pain. Curt has devoted close to 30 years coaching youth sports in Lambertville. He has coached Football, Basketball, Baseball and Softball. He has also spent years of teaching gun safety to our youth, and has taken them to hunt deer, and small game. We hope that you will join us in helping Curt through this difficult time. Come out for a great time and help a great man.
$70 PER HUNTER. 3 BIRDS PER HUNTER
$20 EXTRA PER BIRD
Due to COVID we will be serving food outdoors this year.

ALL PROCEEDS WILL GO TO Curt Coleman