Thanks for stopping by...!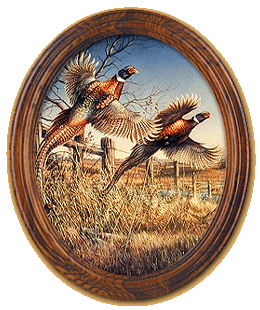 We welcome you to the new home page of Hunt's Family Preserve.

For 13 years, sportsmen have enjoyed the thrill and challenge of Hunting Pheasant and Chukar at Hunt's Family Preserve.
We would like to invite you to also experience the excitement and challenge in NJ's Favorite Pheasant and Chukar Sport Destination on our private game preserve.
From novice to pro, we guarantee an unforgettable experience.
We have Daily, Half Day and Full Day Hunts available to fit your needs. Our 140 acre preserve is the PERFECT place to host your next hunt with a large group. We also provide Gift Certificates for all occasions.
---
HUNT FAMILY PRESERVE 9TH ANNUAL BENEFIT FOR SCOTT HOLCOMBE & FAMILY
JANUARY 12th & 13th, 2019
As many of you know, Scott was diagnosed with Diabetes as a young adult. Now in his early 40's, and father of three beautiful daughters, he has recently been diagnosed with Chronic Kidney Disease (CKD). Aside from his diabetes, it is unknown to his medical team why this happened so suddenly. That being said, they are not looking back, but looking toward future goals... life! This means conquering the mountain of transplantation and recovery one stage at a time! He is currently unable to work and really needs us to get behind him and help. This is what small communities like West Amwell and the surrounding areas are all about... Helping each other. Come out for a great time and help a great man and his wonderful family.
$70 PER HUNTER. 3 BIRDS PER HUNTER.
$20 EXTRA PER BIRD.

ALL PROCEEDS WILL GO TO THE HOLCOMBE FAMILY.
Ask about our Pre-Paid Reservations